Welcome to the first instalment of our Highlight Series. This series was born out of a desire to showcase the people in the Feather community in their everyday moments of creativity, art and play, and the role - if any - cannabis plays in them.
Introducing Visual Artist Claudia Gutierrez.
Claudia is the definition of a dynamic and multi talented artist whose work is as diverse as her cultural background. A Latina-Canadian with Uruguayan and Mexican heritage, she uses history to guide and inspire her creative process. Claudia's work has recently shifted focus to exploring her roots and experimenting in textiles after a residency in Oaxaca, Mexico.
We met up with Claudia at a local coffee shop in her home city of Ottawa, Canada where we chatted about her biggest influences and how she makes a creative space for herself.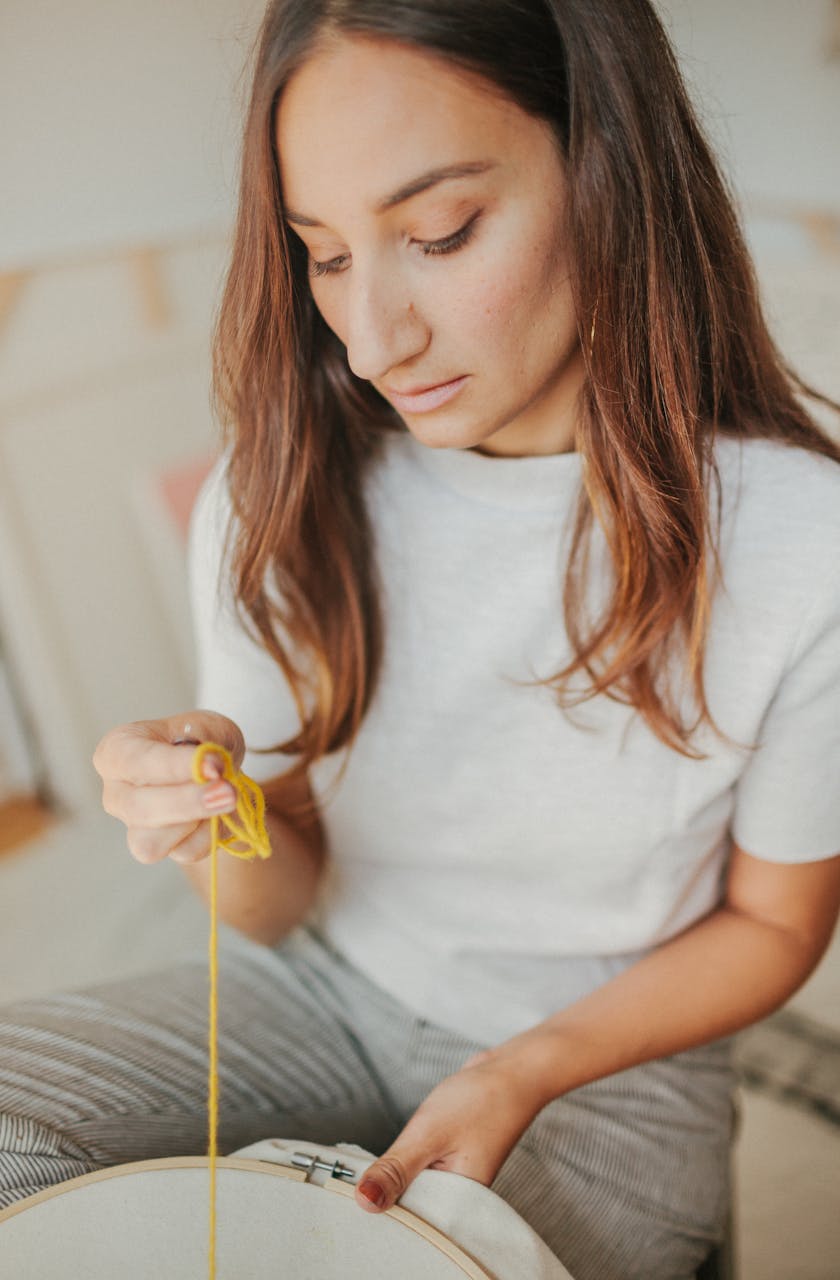 How have you come to this point in your career - what path has your creative expression taken?
I started painting as a teen because I had a very naive view of what an artist was. Then when I was in school I was attracted to the powerful energy in printmaking. I found it very masculine and strong. When I left art school I entered a space where it wasn't about posturing anymore, or these grand expressions. On a whim I applied for a textile residency in Oaxaca, and since then my art has been more intimate, expressive and inspired by my heritage. Recently my work has become a lot more delicate - there's more care.

How does your heritage influence your art?
It's born out of a pure and natural curiosity of who I am in this world, and what those roots mean in expression. I didn't feel the authority to address that until I hit 30, but now I feel a responsibility to explore it and tell the stories people in my immediate community may not know about.
Who/what are your biggest influences?
I was 11 years old, and my dad introduced me to Frida Kahlo saying "She is the most important artist who has ever come from Mexico." I've always felt such an intimate connection and feel so close to her. Her defiance, the fact that we're both European Mexican. It's kind of hard to see her so celebritized because I do feel so intimately connected to her.
More recently, I love Carla Fernandez. She's a fashion designer in Mexico. We both work in textiles and I love her interpretation of Mexican patterns and design - she modernizes it and interprets it through her own lens. I'm really inspired by her.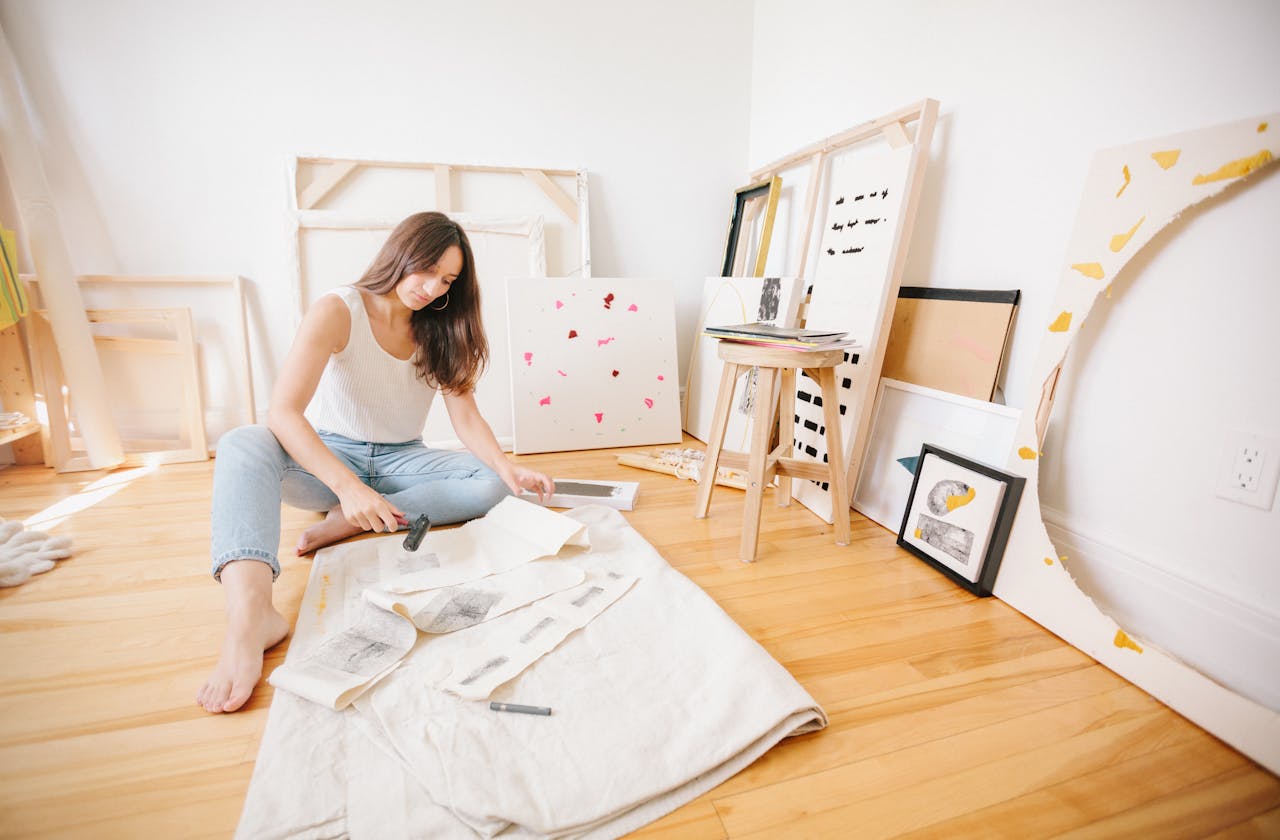 How would you describe yourself in three words? How would you describe your art in three words?
For myself : Defiant - Organized (organized defiance) . People always refer to me as a little spitfire. You can only hear something so much before you accept it. So yeah, I'd say fire.
Work: Quiet - Strange - Intentional - I'm constantly thinking "why am I putting that in there? Is it for design purposes or what I'm trying to say with the piece?" I'm always reeling back.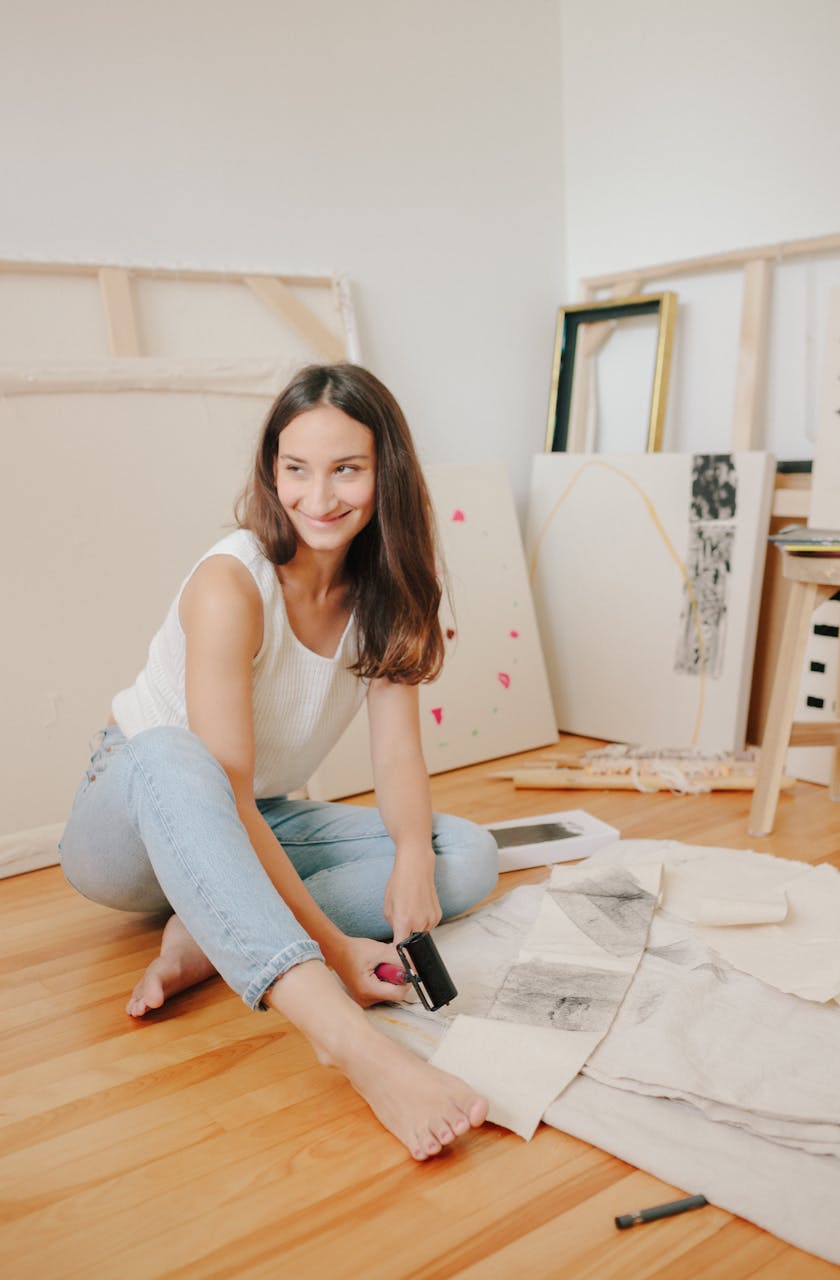 What is your fave medium at the moment?
Wool - raw wool. There's something about the way it feels. It's so natural and earthy. It will fall apart half way through and you have to start again because it hasn't been treated or processed, so you have to treat her nice.

What mediums are you interested in exploring in the future?
I'm super curious about silk.

When do you feel most creative? What's your secret sauce?
Ritual is very important in summoning your creativity. For me, I always create in the morning and my space is very important. Music is huge - I listen to a lot of movie scores - love in the time of cholera (great score, great book, terrible movie) I listen to podcasts, something to occupy the busy part of my brain.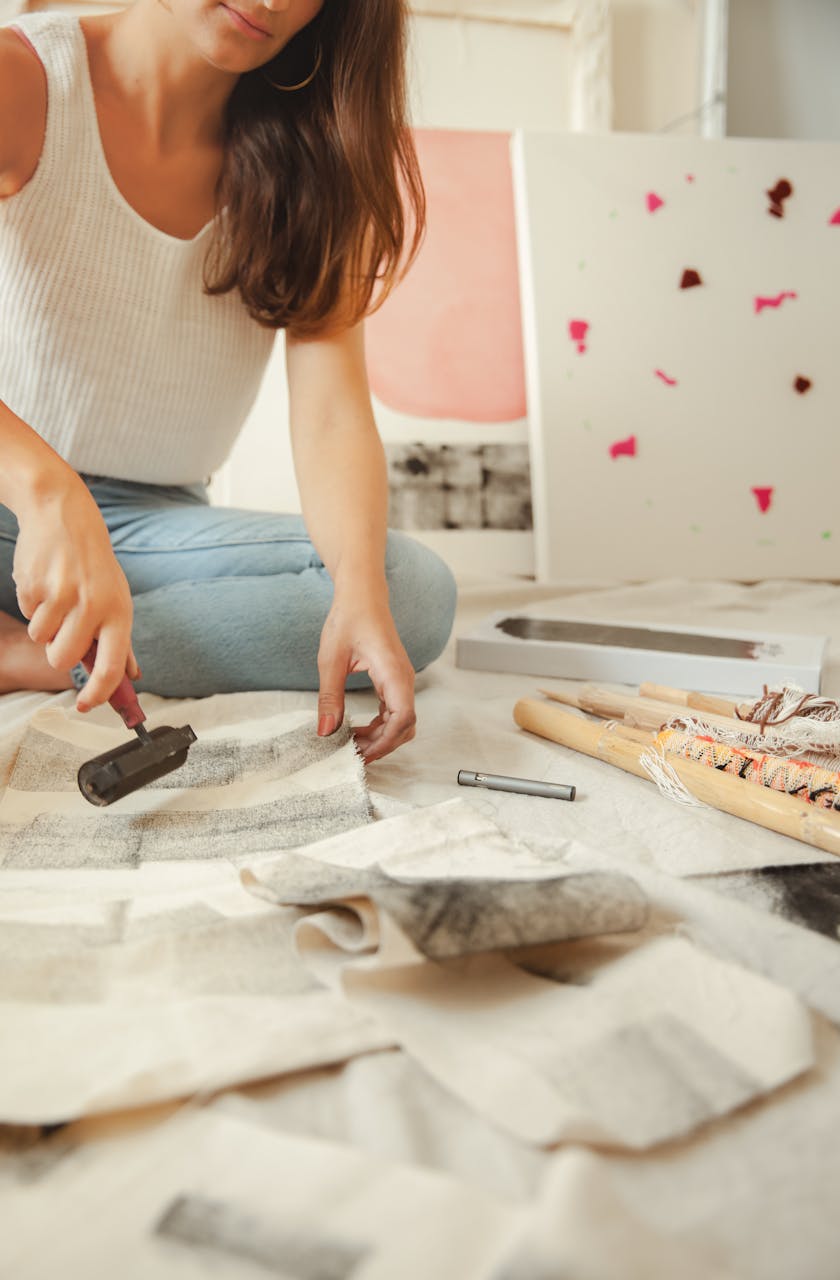 What podcasts have you been listening to recently?
I've crushed every single episode of Radiolab. On Being (with Krista Tippett). I've been listening to (New York Times') 1619 but not when I'm creating.
What place that you've visited had the biggest impact on your art? Where are you dying to go?
Uruguay and Mexico are full-on source material for me. I reference everything about my visits there growing up.
I'm fully fascinated with South America. There's a vibration there. It's the birthplace of magical realism, and despite being fraught with so much sadness, there is so much vitality.
What are your "can't live without" tools?
I just need a needle.I'm not the kind of artist who is obsessed with tools. I've always wanted to be able to produce under the most constrained circumstances. That being said, I do really love this one wool from Oaxaca and it's a nice excuse I have now to have to go back because I can't source it.

Do you ever feel creatively exhausted or stuck? Do you have a way to overcome that?
YES! More often than I'd like. I'm not one of those people who is just a train constantly going and creating. It is very laborious for me to summon inspiration. It's really just a matter of creating time to be in my studio and creating the ritual to get myself in the headspace. I'm also not good at walking away from pieces when I'm stuck, but now when I'm stuck I talk to the art (and myself) nicely, instead of getting frustrated.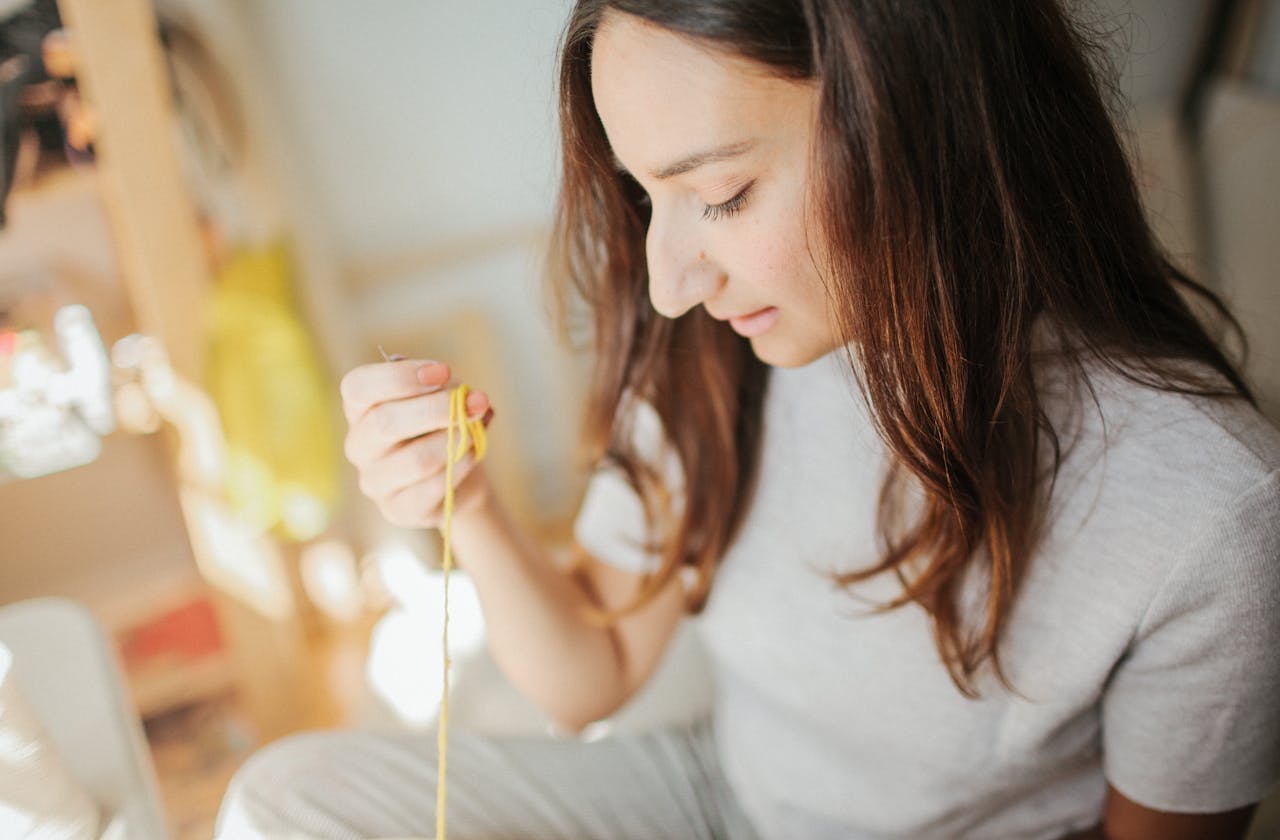 What is your relationship with cannabis?
In my younger years, I never really got into cannabis because I didn't have access to it, even as I entered my twenties. I was also very nervous to try and get it when it was illegal. I was introduced to cannabis by a friend who offered it to me, and have only acquired it this way until very recently.
Legalization completely changed the game for me. I enjoy learning about the different strains now; their characteristics and the benefits for physical and mental health. Before legalization, I had a fairly unhealthy but common perspective of cannabis (and other drugs for that matter) that it is to be used for recreational purposes, partying, socializing and because I become very introspective when I smoke I felt for a long time that it simply wasn't for me. Now of course I understand that I can use cannabis as a tool to quiet my anxiety, to relax my body, and even to get my mind focused on my creative process and away from daily life cobwebs.
What's your "walking out to take the bat" theme song?
White Stripes - Hardest Button to Button
Dream dinner guest?
Salvador Dali would be too much - never meet your hero so obviously no Frida.
So my answer would be Mujica (former president of Uruguay) and Gabriel Garcia Marquez with me and my sisters; we would eat asado and have endless wine.
For more from Claudia visit her website at http://claudiagutierrezart.com/, follow her on Instagram @claudiagutierrezart, and watch for our upcoming collaboration featuring original designs by Claudia!