Welcome back to the Highlight Series. This series was born out of a desire to showcase the people in the Feather community in their everyday moments of creativity, art and play, and the role - if any - cannabis plays in them.
Introducing Chef Edwin Sandoval.
Edwin is a 28-year-old chef and entrepreneur living in Denver, Colorado. Immediately upon meeting him, you can tell why he is made for hospitality. He graces everyone with his infectious smile, warm demeanor and has a clear passion for his craft. Raised by relatives in Honduras while his mother worked in The United States to build a better life for her family, it's clear that behind Edwin's cheery disposition lies deeply inherited grit.
As we approach Edwin for this interview, he is beaming ear-to-ear as he stands in Enigma Bazaar, his nearly-completed new dining concept in Denver's trendy West Highlands neighborhood. Edwin has partnered with three other creative people to bring this unconventional dream-space to life. Enigma Bazaar will be equal parts bar, performance space, art gallery and restaurant. The restaurant will be open to the public during the week and available for hosting private parties or events.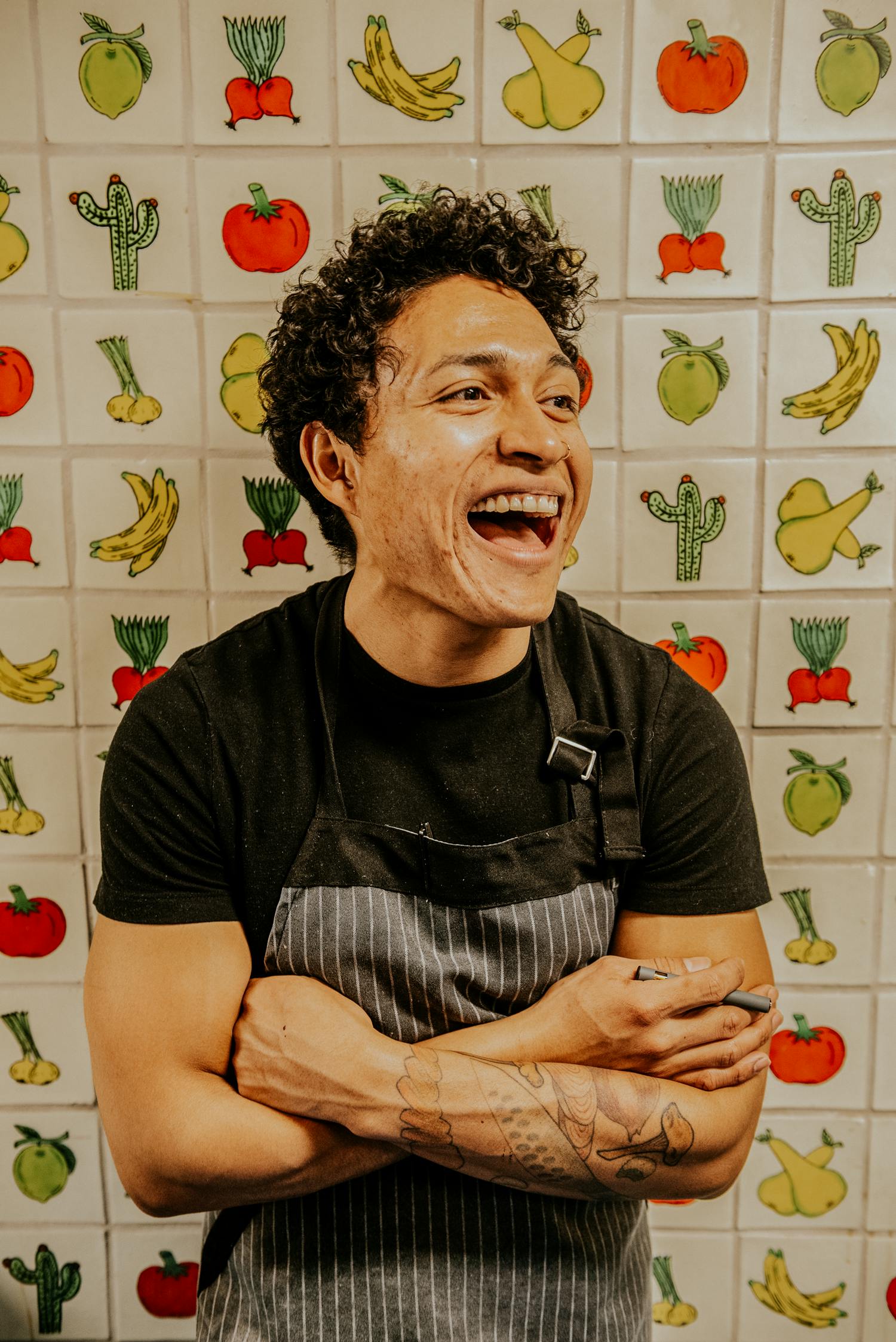 Share with us your upbringing, you were born in Honduras, but grew up in Colorado, give us the backstory on your family's migration to the US?
I didn't meet my mom until I was ten years old. Things were rough in Honduras, there weren't a lot of opportunities for work, and violence was everywhere. When I was two, she made the tough decision to get out and make a better life for her and our family. Leaving however, wasn't exactly easy or safe, so my siblings and I stayed behind. I spent the next 8 years growing up talking to my mother on the phone. She was just a voice and a picture.
How did the history of your homeland interact with your upbringing and experiences in Colorado?
Being in the kitchen is not a traditional role for men in the Honduran culture. When I came here, a lot of people didn't understand why I would put so much time into something that wouldn't necessarily be a path for me. This was a big checkpoint for me and my family. I was able to say, 'well we are not in Honduras anymore. This is a place where I am able to pursue my passions.'
I also find that people from smaller communities have the capacity to draw inspiration from other people's negativity. That's really where the inspiration to become a chef came from - other people telling me that I couldn't do it. The more time I spent in the kitchen and fell in love with it, the more I was convinced that I could become a chef.
Tell us about your efforts to uplift entrepreneurs in the Denver area?
When I exited the typical mainstream restaurant scene in favour of pop-ups, I kept in touch with many of the passionate people I had encountered. I've always wanted to give them a place to experiment and teach them that there is more than one way to be a part of the restaurant world. I want to inspire them to be independent and unique in the industry.
Was there a moment in your life that made you want to be a leader in your community?
It didn't necessarily happen until last year when I became an American citizen. With that little blue piece of paper came security, and with security came confidence. I finally felt that I could be a voice for others without being worried about consequences. It feels so freeing to be able to say that. Now, my goal is to make a difference in other people's lives.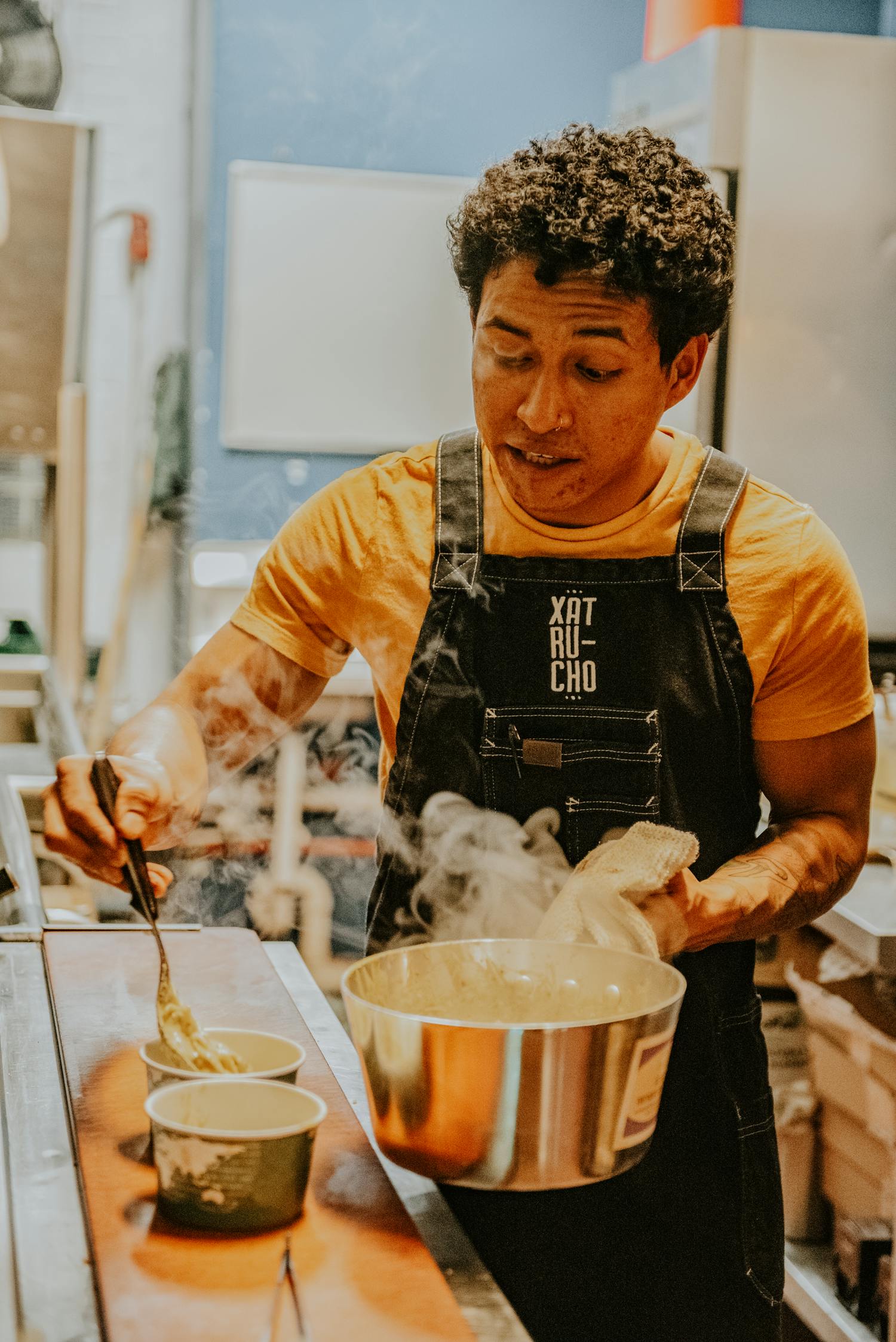 Let's talk cannabis!
I didn't smoke or use cannabis at all when I was a kid. In my community, there was a stigma around how dangerous it was. I only really came across it when I started working in restaurants and saw that it could be a useful tool. Now, I've developed a good relationship with it where I know exactly what it does for me and the appropriate times to use it. I use it to relax, unwind, or decompress after work.
Tell us about cooking with cannabis, how far have we come since homemade weed brownies?
I look at pairing cannabis with food just like wine. Understanding the flavour profiles, the terpenes, and how they interact with ingredients is super interesting. I like the infusion process - it ties in a little math, a little science and a little art. I try to make sure the ratios are very precise such as 1mg oil to 1mg THC. But it goes beyond that and is also artistic which is what makes cooking with cannabis so special.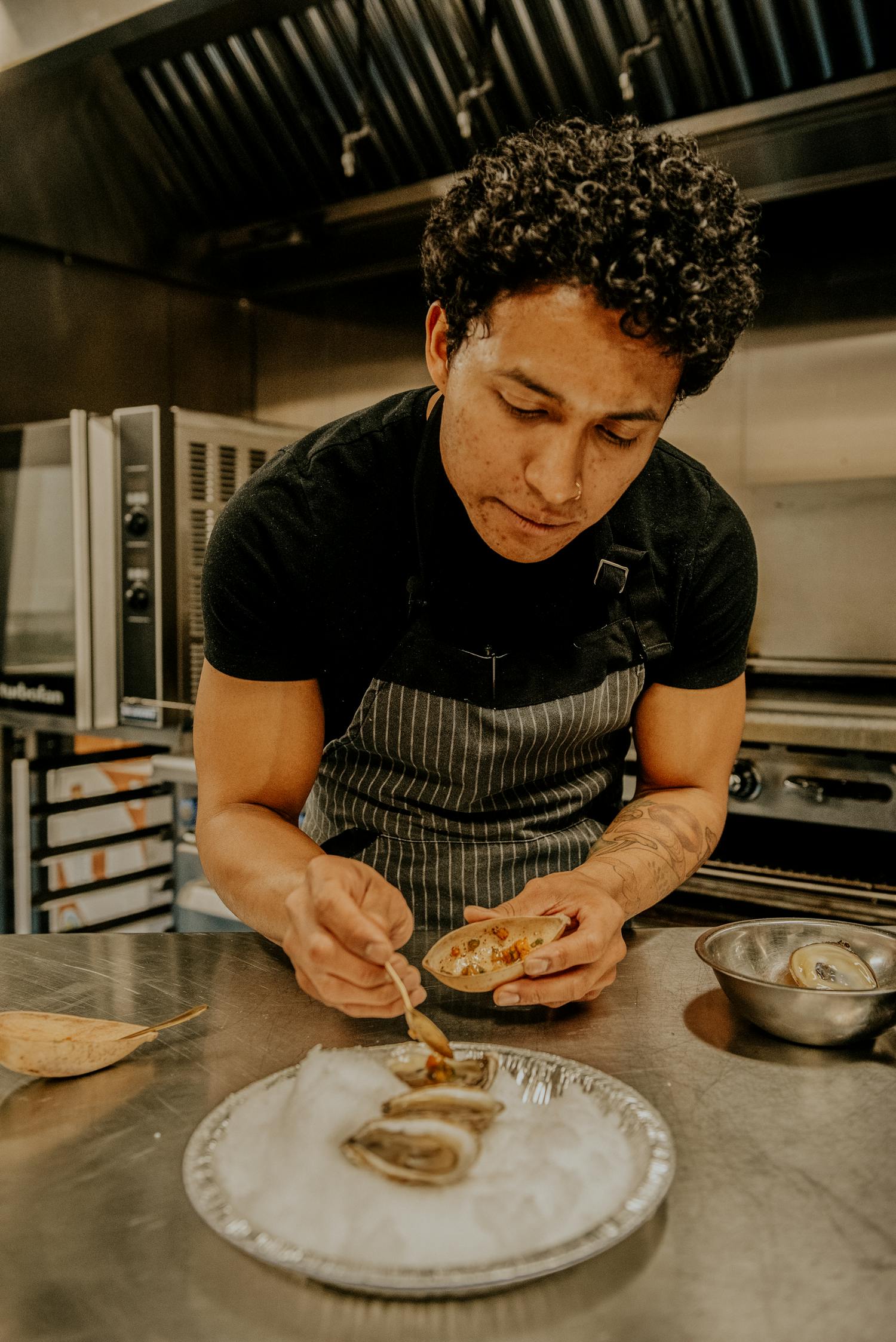 Walk us through how you choose your ingredients and partners when it comes to food and cannabis?
For food I mainly seek out local ingredients taking into account seasonality and availability, but I also listen when inspiration strikes. With cannabis it's more about who is growing the product and the experience with the seller and dispensary. However, it's important to look at cannabis as an ingredient as well. Are there more citrus aromas? Sage? These flavours and aromas lay the groundwork for a dish's potential.
What do you think the future for food and cannabis looks like?
I'd love to see more infused dinners. It would be amazing to be able to go to a restaurant and get an infused meal. It's about getting people comfortable with the idea and helping them experiment in a safe environment.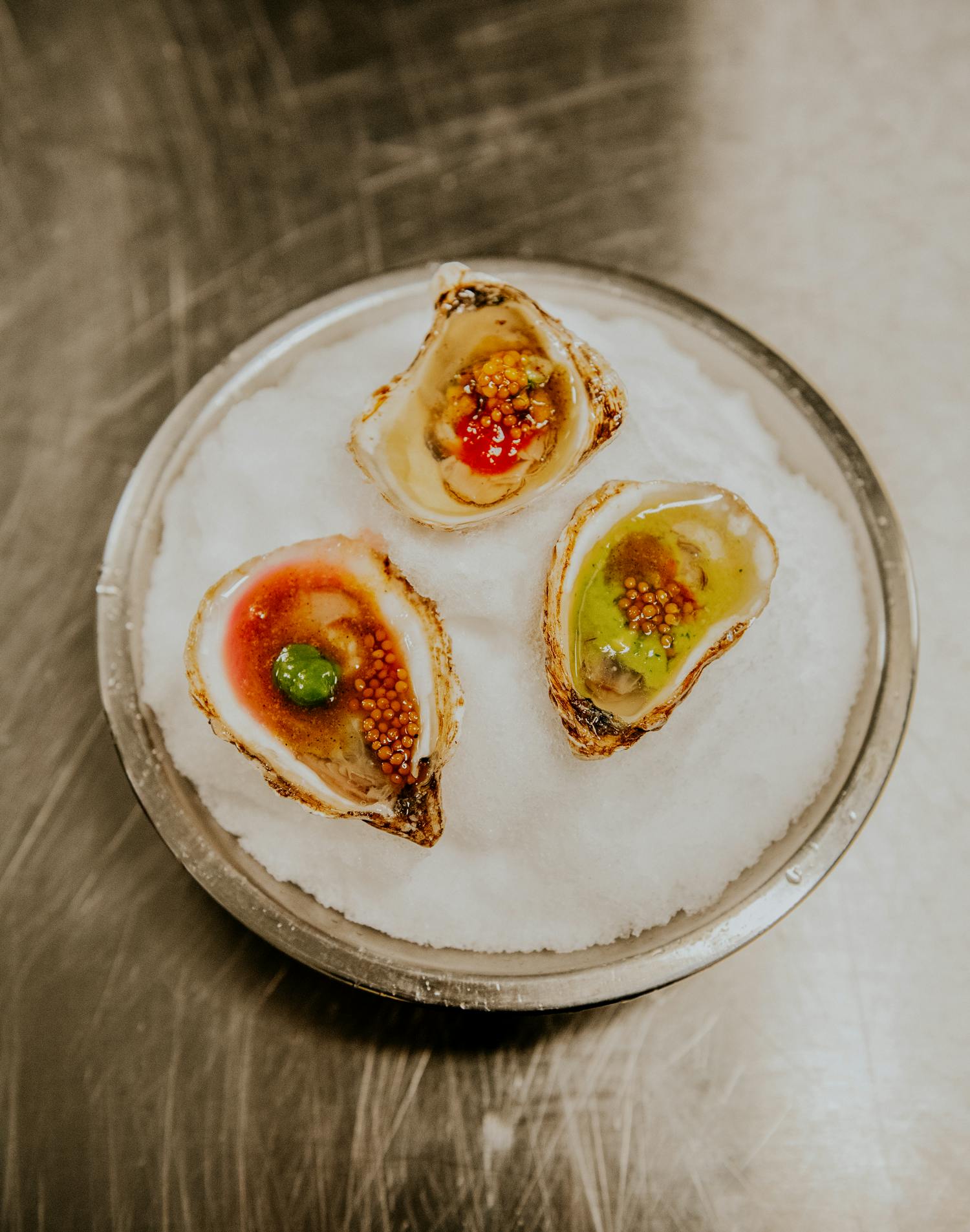 What is the most essential item in your kitchen?
It's hard to pinpoint just one but I would say that spices are the base of all flavour. Things like coriander, fennel, cumin - these are the foundation for my cooking.
What's your perfect bite?
Perfect is hard. I aim to give people memorable bites. That's the drive behind all my cooking. Something that makes people say, "I've never had something like this before and I'll never have something quite like this again."
If you feel as inspired as we do and want to connect with Chef Edwin Sandoval, find out more about his exclusive dining experiences at xatruchoconcepts.com or follow along on Instagram @xatruchoconcepts